Description

ITINERARY
DAY 1 – ARRIVAL AT PUNGWE, MANYELETI
Enter the heart of the bush and your home for the coming days. After dropping off your bags and settling in we'll outline the day ahead and enjoy a delicious lunch as a group, before preparing for our first safari.
Heading out as the sun begins to descend, the landscape looks spectacular with rich golden hues spreading across the plains. In the late afternoon we make a stop for sundowner drinks and snacks to take advantage of this magical time of day, before continuing on into the evening as lions and leopards become increasingly active. On hand at all times is our expert photographer, who will help you get the most from the experience, offering advice on everything from camera settings to composition. Returning to camp we reflect on the afternoon's adventure over a hearty evening meal before turning in to rest in preparation for an early start.
DAY 2, 3 & 4 – GAME VIEWING & PHOTOGRAPHY SESSIONS
Over the following three days we awake each morning to the sounds of the bush and enjoy warm drinks and biscuits before heading out as dawn breaks across the reserve. After a successful morning tracking game and the sun ever higher in the sky, the animals take a rest and we too return to camp for a sumptuous breakfast, followed by photo editing sessions – the perfect opportunity to admire your morning's work!
With our appetites sated and images in great shape it's an ideal time to relax and enjoy the facilities on site at the lodge. Or, for the ever-adventurous, we offer guided walking safaris at no extra fee – a superb way to further immerse yourself in this magical environment. Following lunch, we head out once more each afternoon to see the animals arise from their slumber and search for prey. Every day we take sundowners in some choice destinations that offer memorable panoramas before returning to camp where a wonderful meal awaits us.
DAY 5 – FINAL SAFARI & DEPARTURE
This morning offers a final chance to see and experience the breathtaking landscape and abundant wildlife of Pungwe. Upon return to camp we will enjoy our final breakfast as a group before packing up and leaving the lodge with happy memories and exceptional images.
ABOUT YOUR GUIDE: VILLIERS STEYN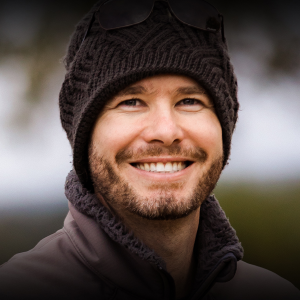 Villiers has been leading photographic safaris since 2009, but his love for nature and wildlife in particular started as a toddler. When he would visit the Kruger National Park with his family during the holidays. After school he studied nature conservation and he had the privilege of studying leopard movements in Botswana's Mashatu Game Reserve for four years as part of his masters degree. After that, he spent nearly a decade crisscrossing the African continent as a travel writer, visiting some of its wildest and most beautiful national parks and game reserves. His photographic guiding career started in his home away from home, Mashatu, and expanded to the Sabi Sands when he and his wife moved to the lowveld town of Hoedspruit in November 2013. Since then, he has frequently lead photo safaris to amazing destinations like Mala Mala, Elephant Plains and Djuma, but he has also taken guests further afield to more remote places like Northern Botswana, the Kgalagadi Transfrontier Park and even the jungles of india. Most recently, Villiers started a YouTube channel called the Safari Expert, on which he shares a host of safari-related videos.
For more on the Zali Safari's team, click here.
TERMS & CONDITIONS
Maximum 6 guests. 50% deposit secures your spot.
Included:
Zali Safari Photographic Guide
Photographic workshops
Luxury accommodation
All meals and snacks
Coffee & tea
2 daily game drives in open 4-wheel drive safari vehicles
Daily bush walk (Optional)
Excluded:
Transfers
Game Reserve Entry fees
Items of a personal nature
Gratuities to staff
Drinks
OTHER DATES AVAILABLE
REVIEWS
4.9 out of 5 stars (based on 42 reviews)
Click Here For More Detailed Reviews
SUPPORT OUR CAUSES BY PURCHASING A PRINT
We have partnered with Down to the Wire. They are wonderful organization whose goal is to educate as many people about the negative impacts snaring has and why it is so undesirable from a conservation perspective. All profits from this sale will go directly to Down to the Wire to assist them in the amazing work they are doing.