Description
Please note important travel information regarding Pont Drift Border Post. Should Pont Drift Border Post not be open, please contact us to enquire what the alternative travel and pick up locations are or have a look at this document which details the travel requirements.

ITINERARY
DAY 1 – ARRIVAL AT MASHATU AND AFTERNOON GAME DRIVE
Pick up time from Pont Drift Border Post and Limpopo Valley Airfield at 13h00. You'll need to make your way to this point.
A vehicle will be waiting at the boarder to transport us to Mashatu Tented Camp. Your personal vehicle will be safely parked at the boarder for the duration of our stay.
The 45-minute vehicle transfer from Pont Drift Border is a unique experience you are sure to enjoy.
The Mashatu Tented Camp is almost one with its environment; blink and you might miss it!
The tented camp is the epitome of leisure and definitely our first choice for the ultimate bush experience in an intimate environment.
Take a moment to appreciate this unique environment, as you travel into the heart of the Tuli Block. Arriving at Mashatu Tented Camp, there's time to settle in and enjoy your first lunch as a group.
Sated and excited we head onwards into the bush for our first guided game drive in this world-renowned location.
On returning to camp, you have the opportunity to get to the other travelers in the group and share some shots from the first drive over a delicious dinner served in either the open-air thatched gazebo or boma.
DAY 2 – MORNING GAME DRIVE AND AFTERNOON GAME DRIVE
Wakeup call is at 05h30 and we grab a quick coffee/tea at the eating area before heading out on drive, returning to camp in the late morning.
Lunch is served followed by time to relax and cool off in the camp's plunge pool.
There will be ample time to set up the laptops and get involved in lightroom tutorials during the down time, for those that would want a one-on-one tutorial, you may request this too.
There is sturdy and shaded hide that overlooks a waterhole at the camp! Don't mix this up with the underground hide, that's a different hide. A convenient walk from your luxury tent, bush enthusiasts can sit quietly and witness wildlife going about their day, completely unaware that they are being watched. It is humbling indeed to be an observer, to be part of the perfect, natural world.
In the afternoon, we again head out on game drive, perhaps, if we have not yet had the chance, we will we see a leopard up a Mashatu tree.
Back at camp in the evening there's a delicious evening meal served by warm and hospitable staff, and the opportunity to reflect on the day with fellow guests and friends before retiring to a bed under canvas and falling asleep to the hum of the wild.
DAY 3 – MORNING GAME DRIVE AND AFTERNOON GAME DRIVE
Day 3 follows a similar format to that of Day 2.
DAY 4 – MORNING GAME DRIVE AND AFTERNOON GAME DRIVE
Day 4 follows a similar format to that of Day 3.
DAY 5 – MORNING GAME DRIVE AND AFTERNOON GAME DRIVE
Day 5 follows a similar format to that of Day 4.
DAY 6 – FINAL GAME DRIVE & DEPARTURE
Final morning drive to capture those last iconic Mashatu moments before heading back to camp for a last breakfast and chance to remanence with your fellow traveler's.
Once finished with breakfast, we check out and head back to the drop off point at Pont Drift Border Post. Our journey comes to an end.
ABOUT YOUR GUIDE: VILLIERS STEYN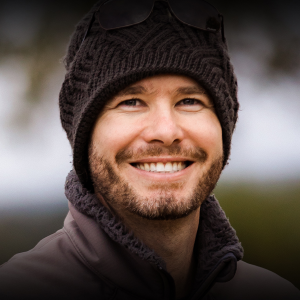 Villiers has been leading photographic safaris since 2009, but his love for nature and wildlife in particular started as a toddler. When he would visit the Kruger National Park with his family during the holidays. After school he studied nature conservation and he had the privilege of studying leopard movements in Botswana's Mashatu Game Reserve for four years as part of his masters degree. After that, he spent nearly a decade crisscrossing the African continent as a travel writer, visiting some of its wildest and most beautiful national parks and game reserves. His photographic guiding career started in his home away from home, Mashatu, and expanded to the Sabi Sands when he and his wife moved to the lowveld town of Hoedspruit in November 2013. Since then, he has frequently lead photo safaris to amazing destinations like Mala Mala, Elephant Plains and Djuma, but he has also taken guests further afield to more remote places like Northern Botswana, the Kgalagadi Transfrontier Park and even the jungles of india. Most recently, Villiers started a YouTube channel called the Safari Expert, on which he shares a host of safari-related videos.
For more on the Zali Safari's team, click here.
TERMS & CONDITIONS
Maximum 6 persons per vehicle. 50% deposit secures your place. All pricing is per person sharing.
Mashatu Game Reserve:
Pick up time at *Pont Drift Border Post and Limpopo Valley Airfield is 13h00. Check-in time at the camp is 14h00 and check-out time is 11h00. Any variations on these times must be advised prior to guests' arrival at the camps and any variations are at the sole discretion of management.
Late arrivals – after 20h00 – are not permitted at any camps.
Transfers to and from camps and the airport/ airstrips/ entrance gates are by road. Transfer times are dictated by passenger numbers and their flight variations. Please note that charges are not levied for the transfer to/ from Limpopo Valley Airfield to connect with scheduled flights. Any additional transfers are charged at a nominal rate per person.
*Provided Pont Drift Border Post is open. Should this not be the case, then please contact us to enquire what the alternative travel and pick up locations are or have a look at this document which details the travel requirements.
Included:
Accommodation (Tented Camp)
Conservation levy of $10.00 per person per night
All meals and snacks
Game Drives
Photographic guide & tutoring
Excluded:
OTHER DATES AVAILABLE
REVIEWS
4.9 out of 5 stars (based on 42 reviews)
Click Here For More Detailed Reviews
SUPPORT OUR CAUSES BY PURCHASING A PRINT
We have partnered with Down to the Wire. They are wonderful organization whose goal is to educate as many people about the negative impacts snaring has and why it is so undesirable from a conservation perspective. All profits from this sale will go directly to Down to the Wire to assist them in the amazing work they are doing.